You're ready to get down on one knee and ask your significant other to spend the rest of their life with you. But, how are you going to do it? What are you going to say? Where is it going to be? How are you going to get a picture of it? How are you going to plan it without anyone ruining the surprise? If all of these questions are starting to stress you out more than get you excited for your proposal, we get it. And so do professional proposal planners.

I sat down with proposal expert Michele Velazquez of The Heart Bandits to get every detail about what working with a professional proposal planner for your surprise proposal is like. Based on her experience and local Boston knowledge, she told us what really works - and gave us a few great proposal ideas! If you want to take the stress out of planning your proposal to focus on the moment, read more about professional proposal planners:

What is a proposal planner?

"As a Marriage Proposal Planner, our job is to make sure that our client's give their partner the proposal of their dreams without dealing with the stress that normally accompanies such an important day."
What do you do as a proposal planner?

"We interview them and get to know their significant other, their likes and dislikes, and their budget. Based on the interview we create personalized and unique proposal ideas. Once they have an idea that they love, we bring their proposal to life by booking our award winning vendors, scouting the perfect location, negotiating rates on their behalf, and flawlessly executing the event."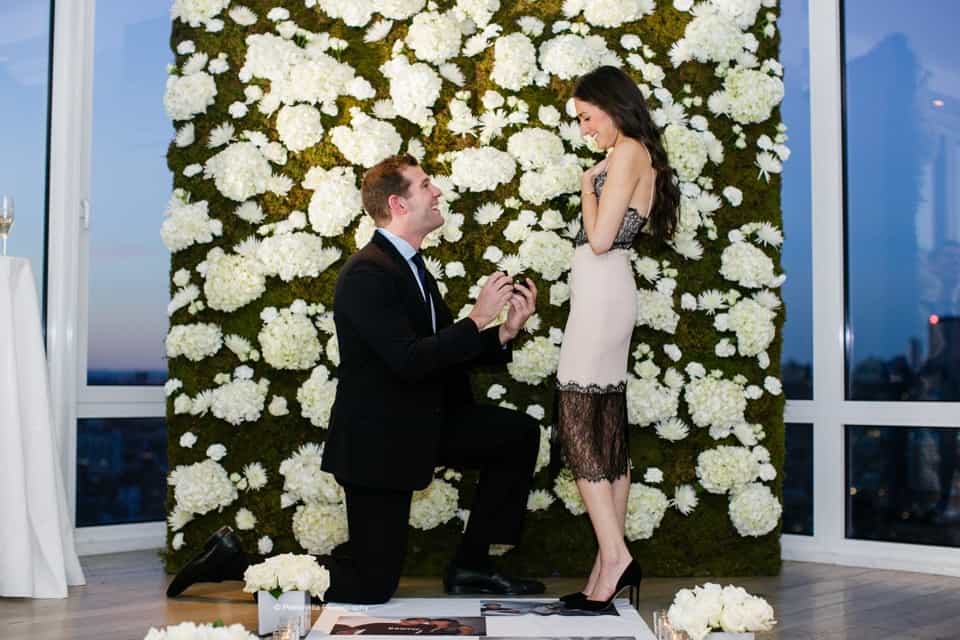 What is the advantage to including a proposal planner over doing it by yourself?
"A Proposal Planner has many resources that a person proposing would not. They may not know how to get "Will You Marry Me" spelled out in the windows of a high-rise but we do. They may not have the contacts to arrange for a tent to be placed on the Esplanade but we have that contact on speed dial. Additionally, we have the expertise required to make sure an event goes off without a hitch."
What are your top 3 must-haves for a proposal?
"A plan, personalized idea, and a photographer."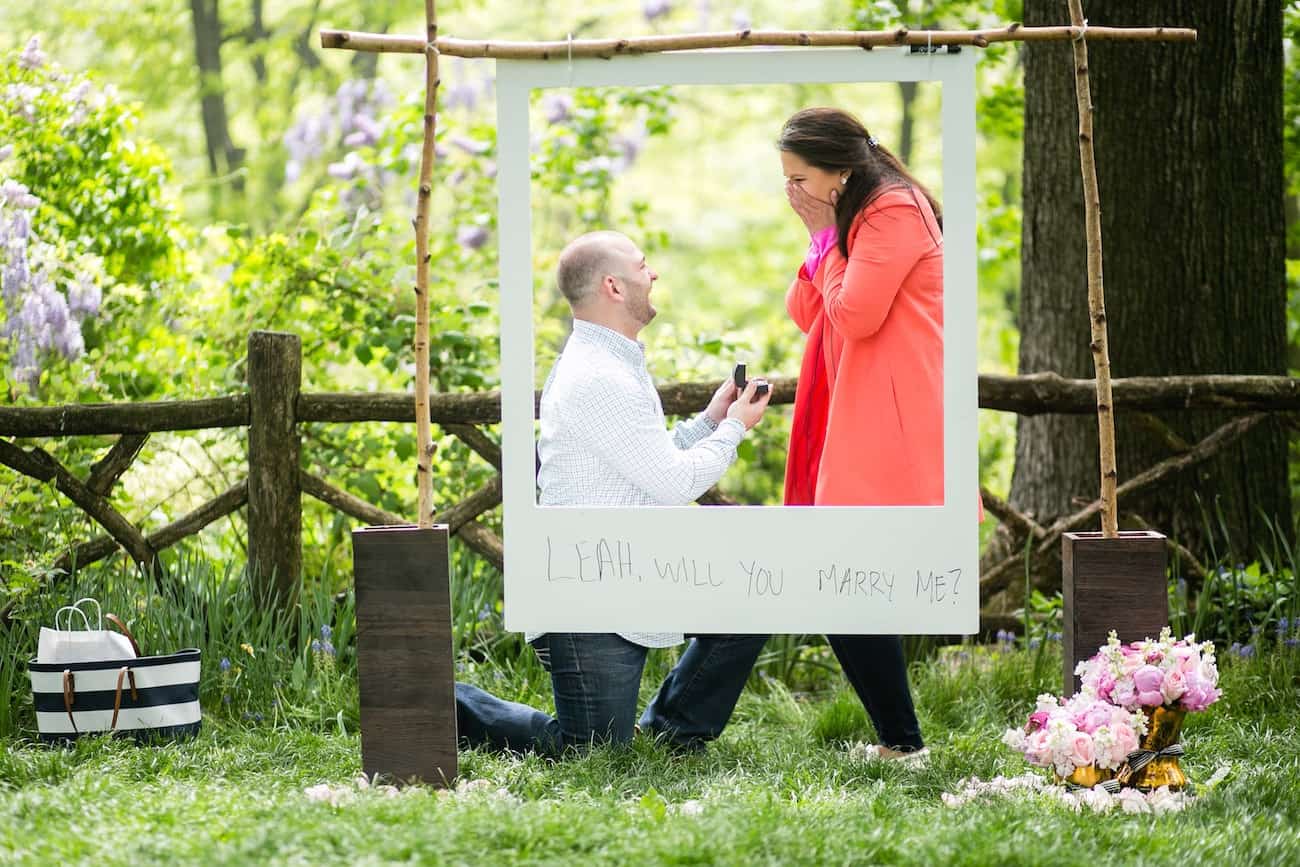 How many proposals have you done in Boston?
"Approximately 60. We also sell Boston Proposal Packages on our website so we do a lot of those annually."
What is your favorite proposal you've helped with in Boston?
"In Boston, my favorite was in the State Room with Oliver. Rosemary had no idea Oliver was there and when she walked in, she saw an ombre rose petal pathway leading her to a harpist and her man. It was everything!"
...And your favorite proposal ever?
"My favorite proposal ever was when we brought Paris to New York. We had a 9 foot Eiffel Tower made of flowers and moss, a Parisian cafe with a macaroon tower, accordion player, and more."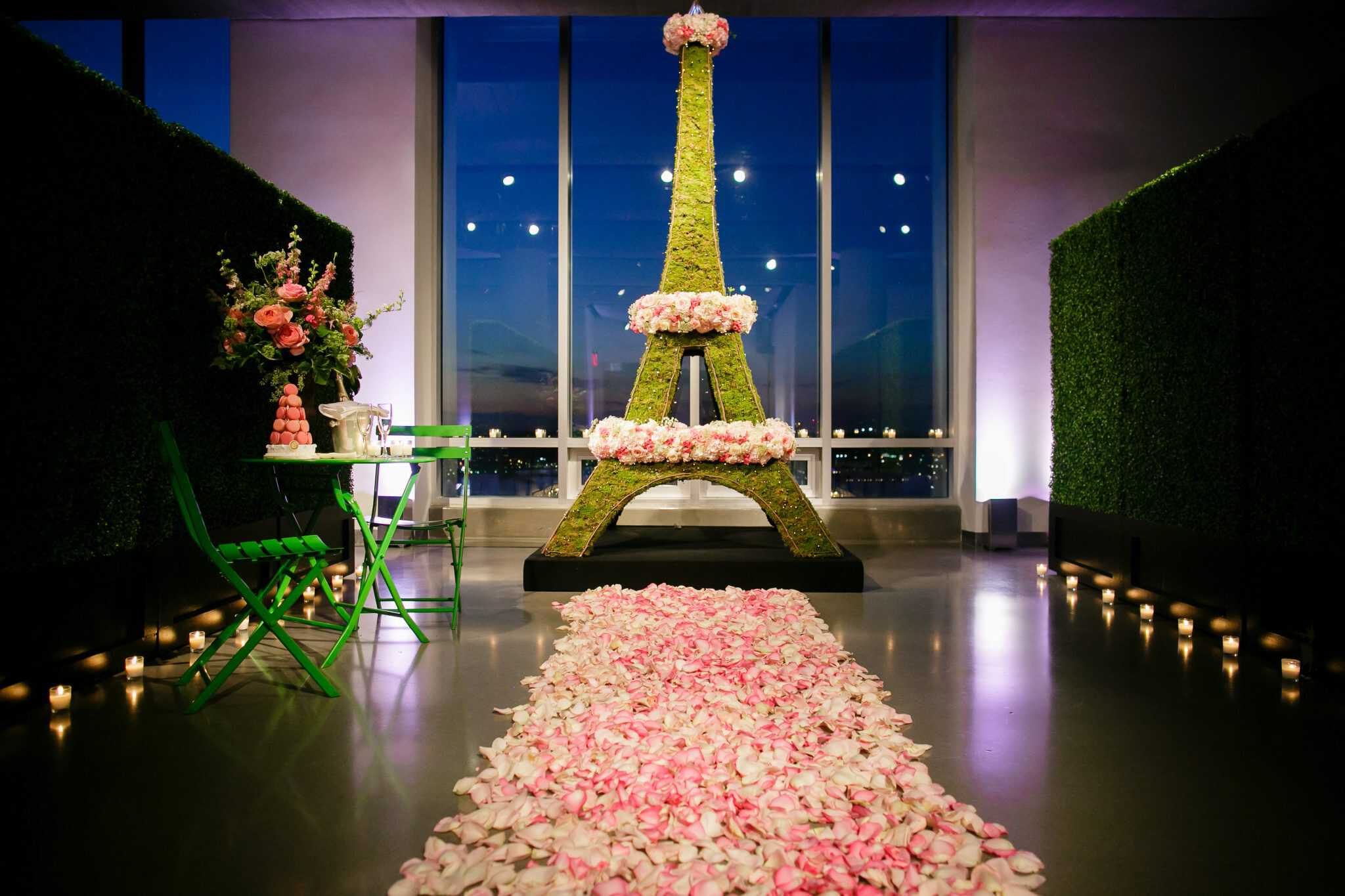 Are there any places in Boston you would advise someone to stay away from for their proposal?

"Faneuil Hall. It is so crowded and they charge a lot to do something there."

What about your favorite spots in Boston for a proposal?

"The State Room is gorgeous. We also love nature so Boston Commons and Charles River Esplanade for sure! The picture below is from a proposal we planned on the DCR Esplanade. Christopher Columbus park is nice too."
Do you have any advice for anyone planning on proposing in Boston?

"Have a back up plan for weather! Even if it says it won't rain it could. A normal day could turn super hot and humid. So always have a back up plan no matter how you think the weather will be."

For more information about planning your surprise proposal with Michele Velazquez and The Heart Bandits, contact them by email - info@theheartbandits.com or via their website here. All images are courtesy of The Heart Bandits.
Ready to plan an amazing proposal but still need the perfect engagement ring? Contact us or make an appointment and one of our diamond specialists will be more than happy to help you find the diamond engagement ring of her dreams!